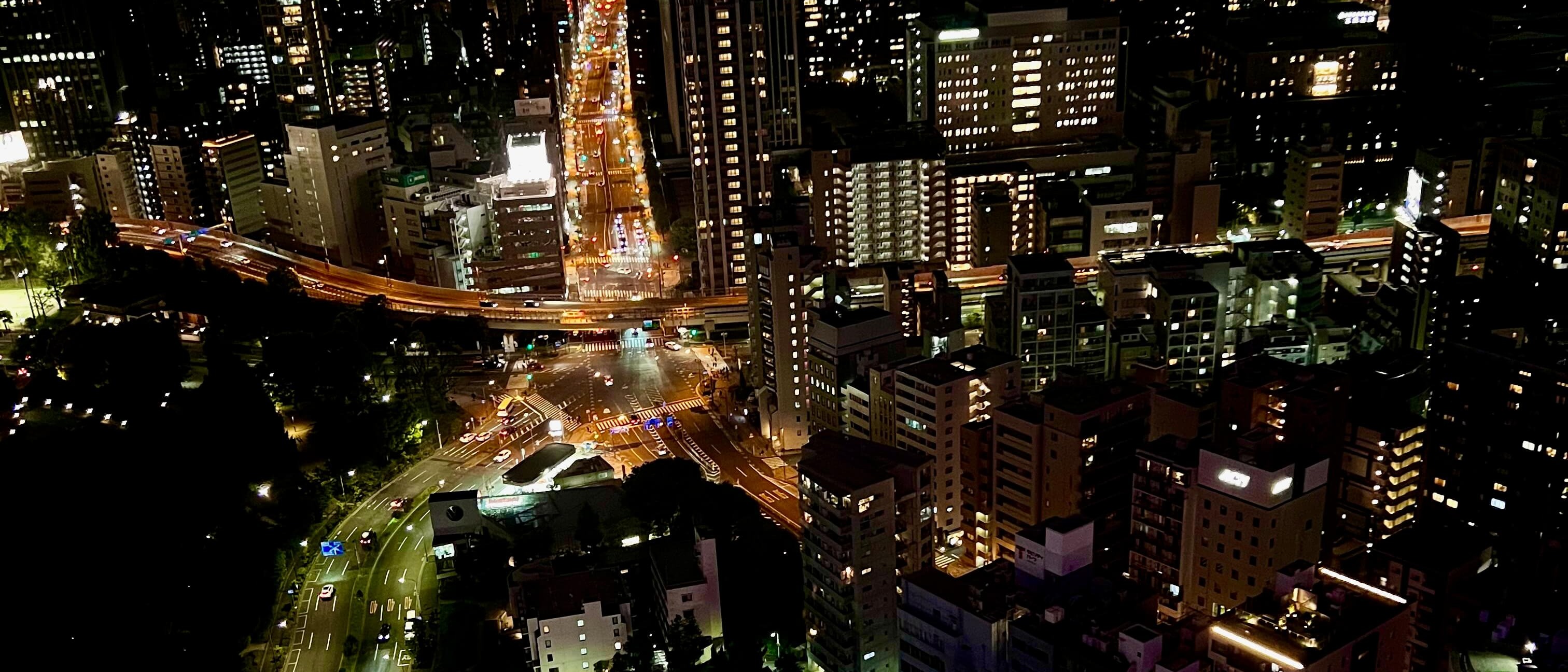 Tokyo, the capital city of Japan, is one of the world's most populous and vibrant metropolises. It is known for its unique blend of modern skyscrapers and historic temples, which create a fascinating juxtaposition of old and new. Here are some key details about Tokyo:
Geography: Tokyo is located on the eastern coast of Honshu, the largest of Japan's four main islands. It is situated along Tokyo Bay and encompasses a vast metropolitan area.
Population: As of my last knowledge update in September 2021, Tokyo's population was over 13 million people. The Greater Tokyo Area, including neighboring cities, is one of the most populous urban areas globally, with more than 37 million residents.
Economy: Tokyo is a major global financial and economic hub. It is home to the Tokyo Stock Exchange and numerous multinational corporations. The city's economy is diverse, with strengths in finance, technology, manufacturing, and more.
Culture: Tokyo is a cultural powerhouse, offering a rich tapestry of traditional and contemporary experiences. You can explore historic sites like the Imperial Palace and Asakusa Temple or delve into the cutting-edge fashion and pop culture trends of neighborhoods like Harajuku and Akihabara.
Cuisine: Japanese cuisine is world-renowned, and Tokyo offers a vast array of dining experiences. Sushi, ramen, tempura, and many other dishes can be enjoyed at local eateries and Michelin-starred restaurants.
Transportation: Tokyo has an extensive and efficient public transportation system, including subways, buses, and the famous Shinkansen (bullet trains). The city's railway network is one of the most extensive in the world.
Landmarks: Tokyo boasts iconic landmarks such as Tokyo Tower, Tokyo Skytree, and the Rainbow Bridge. Each offers stunning views of the cityscape.
Events and Festivals: Tokyo hosts various cultural events and festivals throughout the year, including cherry blossom viewing in spring (hanami) and the Kanda Matsuri festival.
Interesting Facts
No Honking Allowed: Tokyo is known for its remarkably quiet streets. Honking your car horn is considered impolite and is rarely heard in the city.
World's Busiest Crossing: Shibuya Crossing in Tokyo is one of the busiest pedestrian crossings globally, with thousands of people crossing it simultaneously during rush hours.
Capsule Hotels: Tokyo introduced the concept of capsule hotels, where guests sleep in tiny, pod-like rooms. It's a unique and efficient way to stay in the city.
Sumo Wrestling: Tokyo hosts three of the six annual Grand Sumo Tournaments, making it the center of the sumo wrestling world.
24-Hour City: Tokyo is famously known as a "city that never sleeps." Many shops, restaurants, and entertainment venues are open 24/7.
Akihabara's Electronics: Akihabara is the go-to district for electronics and anime culture. You can find everything from the latest gadgets to rare collectibles.
Tokyo Disneyland: Tokyo Disneyland was the first Disney park to be built outside the United States. It's incredibly popular and attracts millions of visitors each year.
Historic Temples: Tokyo has many historic temples, including Senso-ji in Asakusa, which is the city's oldest temple and a major cultural attraction.
Olympic Host: Tokyo has hosted the Summer Olympics twice, once in 1964 and again in 2021 (originally scheduled for 2020 but postponed due to the COVID-19 pandemic).
Sushi Varieties: Tokyo is home to a wide range of sushi restaurants, and it's the place to try different types of sushi, including the famous nigiri, sashimi, and creative variations like sushi rolls.
Tourism Destinations
Meiji Shrine: Explore the beautiful Meiji Shrine, a tranquil oasis in the middle of Tokyo's bustling Shibuya district, dedicated to Emperor Meiji and Empress Shoken.
Shinjuku Gyoen: Explore the serene and beautifully landscaped Shinjuku Gyoen National Garden, a peaceful escape from the urban hustle and bustle.
Shinjuku Golden Gai: Immerse yourself in the unique and vibrant nightlife of Tokyo at Shinjuku Golden Gai, a network of narrow alleys lined with cozy bars and eateries.
Imperial Palace: Explore the Imperial Palace, the primary residence of the Emperor of Japan, set amidst beautiful gardens and historic structures.
Ameyoko Shopping District: Experience the vibrant Ameyoko Shopping District, known for its bustling market atmosphere, diverse range of goods, and delicious street food.
Asakusa and Senso-ji Temple: Senso-ji is Tokyo's oldest temple and a popular cultural attraction. The Nakamise-dori shopping street leading to the temple is lined with traditional stalls.
Shibuya Crossing: Shibuya Crossing is the world's busiest pedestrian crossing. It's a must-see spectacle, especially during rush hours when thousands of people cross simultaneously.
Harajuku: Known for its unique and eccentric street fashion, Takeshita Street in Harajuku is a hub for youthful subcultures. Nearby, you'll find Yoyogi Park and Meiji Shrine.
Akihabara: The center of Japan's otaku culture, Akihabara is a haven for electronics, anime, manga, and video game enthusiasts.
Tokyo Tower and Tokyo Skytree: These iconic landmarks provide breathtaking panoramic views of the city from their observation decks.
Ueno Park: Home to several museums, including the Tokyo National Museum and Ueno Zoo, as well as beautiful cherry blossoms during spring.
Shinjuku: A major business and entertainment district with countless restaurants, bars, and shops. Don't miss the Tokyo Metropolitan Government Building for panoramic views.
Kabukicho: Part of Shinjuku, Kabukicho is Tokyo's entertainment and red-light district, offering a unique nightlife experience.
Oshiage: Home to the Tokyo Skytree, Sumida Aquarium, and Tokyo Solamachi shopping complex.
Hachiko Memorial Statue: Pay tribute to the loyal Akita dog Hachiko, known for waiting faithfully for his owner at Shibuya Station, by visiting this heartwarming statue.
Tokyo Disneyland and DisneySea: These two Disney theme parks offer a magical experience for visitors of all ages.
Odaiba: This futuristic entertainment hub features attractions like TeamLab Borderless, the Miraikan Science Museum, and the life-sized Unicorn Gundam statue.
Ginza: A high-end shopping district with luxury boutiques, department stores, and art galleries.
Tsukiji Fish Market (now Toyosu Market): Although the famous Tsukiji Fish Market has moved to Toyosu, you can still explore the inner wholesale area and enjoy some of the freshest seafood in the city.
Roppongi: This district is known for its nightlife, international cuisine, and cultural attractions like the Mori Art Museum and the Tokyo City View observation deck.
Ikebukuro: Known for shopping and entertainment, Ikebukuro features the Sunshine City complex and the Tokyo Metropolitan Theatre.
Must Eat / Try
Must Drink / Try
Notes
Use metro to get to the city from the airport (Chepest and fastest way).
There's no point in staying in central locations; trust public transportation.
It's crowded.